Shipping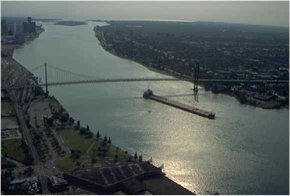 Trade through the straits
At Strait City Trading Co, we strive to ship your order the same or next business day. We will contact you if we encounter delays or other problems when processing your order.
Strait City Trading Co ships packages via US Postal Service unless you request otherwise. For lighter packages, we offer a choice between First-Class Mail and Priority Mail. The Post Office advertises a 2-3 day delivery standard for Priority Mail, and it may be 1 or 2 days faster than First-Class Mail. Packages weighing one pound or more ship by Priority Mail, regardless of service choice. All packages are shipped with USPS Tracking.
It is not our intention to profit from shipping at Strait City, but this does not mean shipping charges equal postage. In the interest of simplicity, shipping charges represent average postage costs as well as some hidden costs such as transaction and packaging costs. We distinguish shipping costs from merchandise costs because they represent an expense that cannot be recovered and is not generally refunded when merchandise is returned.
We can accomodate requests for other USPS services and for other carriers. Put your request and any relevant data (account numbers, etc.) in the "Additional Information" box below the shipping address form on the billing information page when checking out on our site, or just give us a call and we will help.
Shipping Charges
Regular Mail:

Smaller items cost from $3.48 to $5.37 to ship by First Class mail, depending on weight. Additional items add between $0.33 and $3.30 each. First Class mail is generally limited to packages weighing less than one pound.

Priority Mail:

Packages shipping by Priority mail cost from $7.93 to $14.35 for the first item, depending on weight, and between $0.16 and $3.19 for each additional item.
Special Cases
Expedited Shipping:

For overnight or date-definite shipping select the "Other" shipping method on the checkout page. Put your choice of carrier, if any, and your account number, if any, in the "Special Instructions" box. If you know the shipping cost, enter it into the "Other" amount. We will contact you for your approval if we need to add or adjust the shipping cost. Please contact us with any question.

Examples:

Express Mail (US Postal Service): Overnight to many areas, 2nd day to others. $23.00 if it fits in a flat rate envelope. The cost for a 1 pound package ranges from $23.00 to $30.58 for must US addresses depending on how far the package must travel.
Fedex and UPS: The cost for a package shipping by Fedex or UPS depends on speed, distance and weight. A good choice for day definite delivery. Extra charges for residential, rural and weekend delivery.

Military Mail:

Yes, we do ship to men and women in the services.

International:

We ship to many international addresses. Smaller packages are shipped through the US Post Office.

Examples:

Canada: First class postage for small packages starts at $10.48.
UK, Australia, most of Europe: First class postage for small packages starts at $14.48.
Please contact us for additional information and options.