Strait City Trading is closed!
No more orders will be shipped. Many thanks for your business over the years!
Leather Belts, Women's Narrow Dress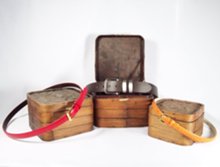 Strait City Trading's collection of men's and women's leather belts.
Standard narrow women's leather casual-to-dress belts are displayed on this page. With polished leather, mostly subdued colors, a choice of buckles and retainer loops, these belts are standard wardrobe items.
Here is a

.
---