Strait City Trading is closed!
No more orders will be shipped. Many thanks for your business over the years!
Belt Scarves, Satin, Shimmering Solids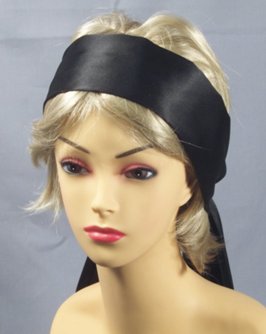 Long Narrow "Belt" Scarves:
Wear these satin scarves around your waist, neck or hair. Tie one off about your waist and it's a scarf belt. Sling one about your neck for a splash of color. For a European look use one as a headwrap; click this image for ideas:

.
These scarves come in solids, stripes, checks, and numerous colorful designs. They are polyester with a charmeuse feel. Made in Korea, the fabric is smooth and regular; the hems are straight and clean.
Shimmering solids are displayed on this page; you may also be interested in our satin single hue bright to light colors:

.
Volume discount. Buying for a group? Order 6 or more of any color and receive 20% off regular price for that color.
---