Shipping Pause
Strait City Trading will not be shipping during the two weeks starting May 9th and ending May 23rd. Email and phones will be monitored. Thank you for your business.
Fabric Belts, Cotton D-ring Stripes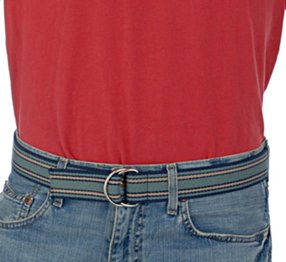 D-ring belts.
Luxuriantly thick richly colored cotton D-ring belts.
These 1-1/2 inch wide belts are cut 6 inches longer than given waist size.
---