Shipping Pause
Strait City Trading will not be shipping during the two weeks starting May 9th and ending May 23rd. Email and phones will be monitored. Thank you for your business.
Leather Belts, Braided Leather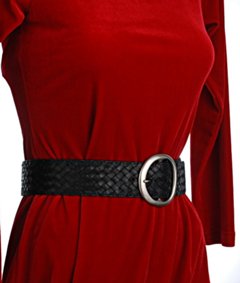 Braided Leather.
Thick and thin braided leather belts. Wider for high waist, thinner for jeans and pants with loops.
Sizing: Where the buckle prong fits between the braids, waist sizes are taken to be 6 inches shorter than belt strap length.
---