Headbands, Make Your Own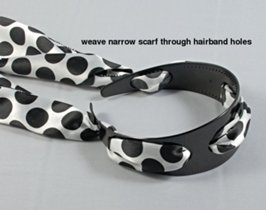 Plastic hairbands for making hairband scarves.
Our hairband scarves are made by glueing a belt scarf to a plain plastic hairband. Put a small dollop on top and on both sides of each ear-piece and fold over.
You can also weave a narrow scarf through a hairband with holes.
---