Possible Shipping Delays
Strait City Trading is moving a mile down the road this week and next. We expect some shipments to be delayed during the process. Posted July 29, 2020.
Headbands, Beaded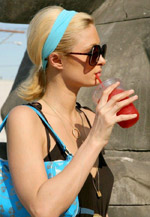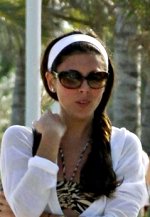 Headbands.
Remember the 60's? or the 50's? or 20's? The fashion gods have brought the headband back!
A swatch of color or a band of beads, there're a lot of ways for you to make your own statement.
Wood bead headbands. A little over 2 inches wide in front, these wooden bead headbands are a little bit boho throwback and a little bit alternative pop:

.

almond cord crochet headband strung with cream, brown and coffee wooden beads on forehead, elastic in back
Item
Color
Size
Price
Qty
---