Possible Shipping Delays
Strait City Trading is moving a mile down the road this week and next. We expect some shipments to be delayed during the process. Posted July 29, 2020.
Men's Leather Belts, Box Leather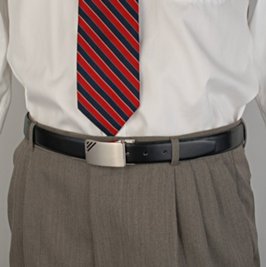 Box leather dress belts & designer buckles.
Smooth, medium gloss feather edge dress belts.
Sizing note: These belts may be ordered to size, or may be cut to fit. Sizes are waist sizes (actual length of belt strap less 5 inch overhang). For cut-to-fit instructions click here.
---