Men's Leather Belts, Box Leather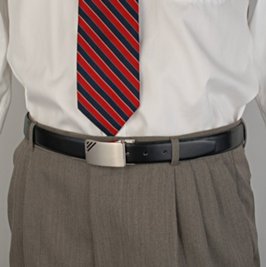 Box leather dress belts & designer buckles.
Smooth, medium gloss feather edge dress belts.
Sizing note: These belts may be ordered to size, or may be cut to fit. Sizes are waist sizes (actual length of belt strap less 5 inch overhang). For cut-to-fit instructions click here.
---