Headbands, Spangled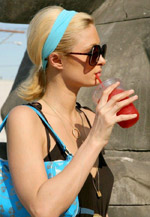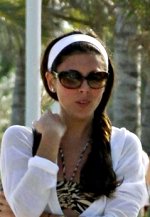 Headbands.
Remember the 60's? or the 50's? or 20's? The fashion gods have brought the headband back!
A swatch of color or a band of beads, there're a lot of ways for you to make your own statement.
Foil dot headbands.. Scrunched to 3 or 4 inches wide in front, the foil dot headbands say "fifties", at least til you see the multicolors from the holographic foil dots:

.
black bunched stretch satin headband spangled with holographic foil dots, 9 inches scrunches to 3 at the forehead, covered elastic band at back
Item
Color
Size
Price
Qty

blue bunched stretch satin headband spangled with holographic foil dots, 9 inches scrunches to 3 at the forehead, covered elastic band at back
Item
Color
Size
Price
Qty
---