Strait City Trading is closed!
No more orders will be shipped. Many thanks for your business over the years!
Headbands, Spangled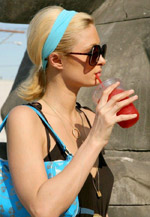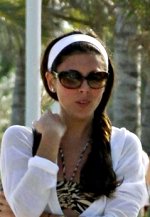 Headbands.
Remember the 60's? or the 50's? or 20's? The fashion gods have brought the headband back!
A swatch of color or a band of beads, there're a lot of ways for you to make your own statement.
Foil dot headbands.. Scrunched to 3 or 4 inches wide in front, the foil dot headbands say "fifties", at least til you see the multicolors from the holographic foil dots:

.
black bunched stretch satin headband spangled with holographic foil dots, 9 inches scrunches to 3 at the forehead, covered elastic band at back
Item
Color
Size
Price
Qty

blue bunched stretch satin headband spangled with holographic foil dots, 9 inches scrunches to 3 at the forehead, covered elastic band at back
Item
Color
Size
Price
Qty
---