Shipping Pause
Strait City Trading will not be shipping during the two weeks starting May 9th and ending May 23rd. Email and phones will be monitored. Thank you for your business.
Leather Belts, Pyramid Studs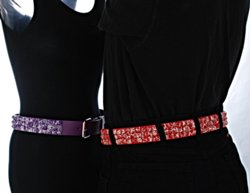 Wide cut leather belts with pyramid studs. Rectangular roller buckles.
See more styles of pyramid stud belts on the heavy leather page in men's belts.
Click through the display photos to see back of belt as well!

(for pyramid studs belts).
---