Shipping Pause
Strait City Trading will not be shipping during the two weeks starting May 9th and ending May 23rd. Email and phones will be monitored. Thank you for your business.
Handbags & Purses, Leather Pouches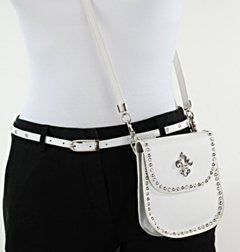 Hip Pouches.
Genuine leather hip pouches. Studded with rhinestones and nickel. Long shoulder straps, small bags, low price.
---